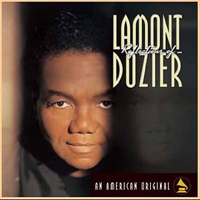 by Jonathan Mitchell
Hall of Fame songwriter, Lamont Dozier, is a living legend.
If you have any doubt, look up Holland-Dozier-Holland and marvel at the incredible string of #1 hits that he wrote with the team of Brian and Eddie Holland for the Supremes, 4 Tops, Marvin Gaye, etc.
Their domination of the airwaves spanned decades, and it is no wonder why. Dozier's infectious R&B/Pop sensibilities are unparalleled.
And now comes his Grammy® nominated release, Reflections, a collection of sweet ballads of love lost, love wanted, and love found. These are songs we all remember from the Motown days, but here slowed down, sweetened up, and soulfully sung by Lamont Dozier, who also produced and arranged this record, with a little help from keyboardist extraordinaire Hense Powell. Session maestros Paul Jackson Jr., Paulino De Costa, Gerald Albright, and Freddie Washington round out the roster.
The record starts out strong with "Where did our Love Go", which was the first #1 hit for the Supremes. In this wistful version, Dozier makes you stop and ponder.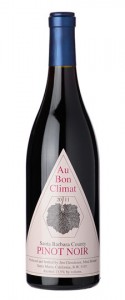 "(Love is Like a) Heatwave" brings us back to the Motown era, as well, but this time with a heavier groove, and featuring the warm tenor sax work of Gerald Albright. On the sad "My World is Empty", Hense Powell blows a melancholy muted trumpet solo that sets the mood perfectly for this song about being alone. "I Hear a Symphony" is about the notion that when two people fall in love, they hear beautiful music. The sweet sounds of Harry Corzo's violin work on this song perfectly embodies this spirit.
"Stop in the Name of Love", "Baby I Need Your Loving", "Baby Love", "Sugar Pie, Honey Bunch", "I'll be There", and "How Sweet It Is" all take us back to the 60's and 70's, with Lamont Dozier adding his unique brand of raspy, soulful vocals combined with slick, modern production.
This is a top-notch compendium of great songs, beautifully arranged and produced by a true craftsman.
Enjoy this while sipping a glass of the 2008 Au Bon Climat Pinot Noir, from Santa Barbara County.
Owner/Winemaker Jim Clendenen is also top-notch. He is considered one of Santa Barbara's best winemakers, with Robert Parker naming Au Bon Climat one of the best wineries in the world!
Au Bon Climat means "well-exposed vineyard". Well-exposed could certainly also refer to the hits featured on Reflections which we have all grown to know and love.
This Pinot Noir is vibrant and racy, with loads of ripe red fruit, redolent of fresh cherries, strawberries, and red raspberries, finishing with floral and spice notes. This wine is gorgeous, silky, and sexy, and leaves you wanting more. Not unlike "Reflections". The CD can be purchased from Amazon on Jam Right Records today for as little as $3.25! And the Pinot is a bargain at $19.99. Drink listen and
Savor them both!