23 Jun

Dave Koz – Hello Tomorrow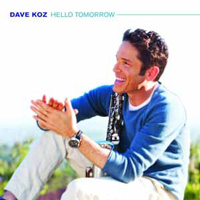 by Jonathan Mitchell
Hello Tomorrow, the new release from six-time GRAMMY® nominee Dave Koz is chock full of enticing, smooth, and silky saxophone work, backed by solid, soulful rhythms, courtesy of such notable guests as Sheila E, Jeff Lorber, Keb' Mo', Ray Parker, Jr., Lee Ritenour, Boney James, and even Herb Alpert!. This is Koz's first record on the prestigious Concord Records label, as well as his first to be produced by producer and bass legend Marcus Miller, along with Concord Executive VP John Burk. Miller is known for his seminal work with Miles Davis and David Sanborn, and Burk for his work with Ray Charles.
On "Put the Top Down", the single just showcased on The Tonight Show, Koz brings in Lee Ritenour and Sheila E to spice things up. The bass and drums pop right along, with horns reminiscent of Earth, Wind, and Fire putting a glowing crown on it all. A fun cruise down any highway!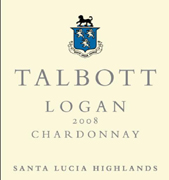 Then, for those fans of classic tunes, Herb Alpert pops in for a cameo on the remake of "This Guy's in Love with You", originally sung by Alpert back in 1968! This time it is sung by Koz himself, and he shows himself to be as adept on vocals as he is on sax! It is a great retro cover, aptly recorded at Alpert's old A&M Records studio in Hollywood. An apropos nod to the past.
Koz continues to satisfy, delivering one smooth jazz blow after another, peppered with great twists such as the Reggae-tinged "Getaway", which will make you want to board the next flight for the islands, to the uplifting 6/8 groove of "Anything's Possible", to the powerful message Dana Glover sings in "Start all Over Again". She implores, "As long as you're still breathing, you can start all over again". The message is an uplifting one, of hope, renewal and fresh starts.
Kicking back into high gear again, the bluesy, Motown-inspired "Think Big" features Keb Mo, and combines rich horn arrangements with blues guitar. The unique production here combines contemporary R&B elements with classic Blues. Crank this one up and feel good!
The album concludes with a couple of beautiful, sultry, ballads. "Whisper in Your Ear" is a gorgeous love song that will make you want to cuddle up to that special someone. And finally, the last track, "What You Leave Behind" is a trio of keyboards, sax, and a rare moment of Marcus Miller on guitar, which is a tribute to the late, great bassist Wayman Tisdale and former Concord Executive Hal Gaba. A gorgeous tribute to great men, passed on. It speaks to the importance of legacy.
Legacy also runs through the estate of Talbott Vineyards. Robb Talbott started the winery back in 1982, and has named all the wines after his children; Logan, Sarah Case, and Kali Hart.
The Talbott Vineyard's 2008 "Logan" Chardonnay, paired with "Hello Tomorrow", is a pairing made in heaven and a pairing of firsts. It is Dave Koz's first record on his new label and the Talbott Logan Chardonnay is the first vintage to be produced by winemaker Dan Karlsen, ex GM and winemaker of Chalone Winery.
This Chardonnay is a classic Monterey expression of fruit, bursting with fresh, vibrant acidity. It shows some citrus notes of Mandarin orange and lemon, tropical fruit notes such as pineapple and guava, and finishes with a nice touch of toasty vanilla from the French Oak it is aged in. The vibrant acidity and minerality balance this wine out and it is a bargain at only $19.99 a bottle. When you put on Hello Tomorrow, and take a sip of the Talbott Logan Chardonnay, you're in for a smooth ride! Both are nicely balanced, nicely produced, and both make you just want more! As the lyrics in "Getaway" tell us, "Sip a little wine and let your spirit shine!"